Changzhou yijing lengcang shebei co.,ltd welcome you!
Changzhou yijing lengcang shebei co.,ltd is the production of a variety of fabricated cold storage of professional manufacturers, is widely used in the industrial, trade, food, aquatic products, animal husbandry, medicine, tourism, railways, troops, hotels, restaurants, food processing and other industries. The production of PU (polyurethane sandwi...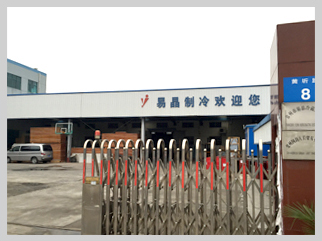 Scheme design of cold storage, equipment, process, pipeline, has the structure, construction, HVAC, project designers, provide one-stop refrigeration engineering construction management plan.
With the IS09001 product quality certification qualification certificate, 2 stage cold storage installation qualification, credit grade 3A enterprise qualification units, star enterprise qualification...
Construction project management have head and cold storage experience construction member, after installation and construction experience and years of professional training. With three heavy inspection, for acceptance of construction quality...
Customer service engineer with cold, strong guarantee of cold storage problems of immediate treatment, to ensure the normal operation of customers refrigeratory.
The industry of cold storage cases, high customer satisfaction evaluation. Many successful industries to create high-quality cold storage engineering case, become partners of Yi Jing long.
The use of special manufacturing process of cold storage door process: aluminum row / iron evaporator production, so that product quality has safeguard more.
To enhance the quality of cold...
In fact, the formation of different methods and installation materials, are directly affected the installation key cold storage projects carried out smoothly, so be sure to pay attention...[MORE]

Contact:Mr. Mei (0)13861290677
24 hours service hotline:400-859-0677
Phone:86-0519-88522372 88794498
Fax:86-0519-88527101
Postal Code:213104
Domain:http://www.czyijing.com
Email:czyijing@163.com
88522372@163.com
Address:Huang Qi Lu Luodong industrial zone of Wujin District in Jiangsu Province, Changzhou City No. 8